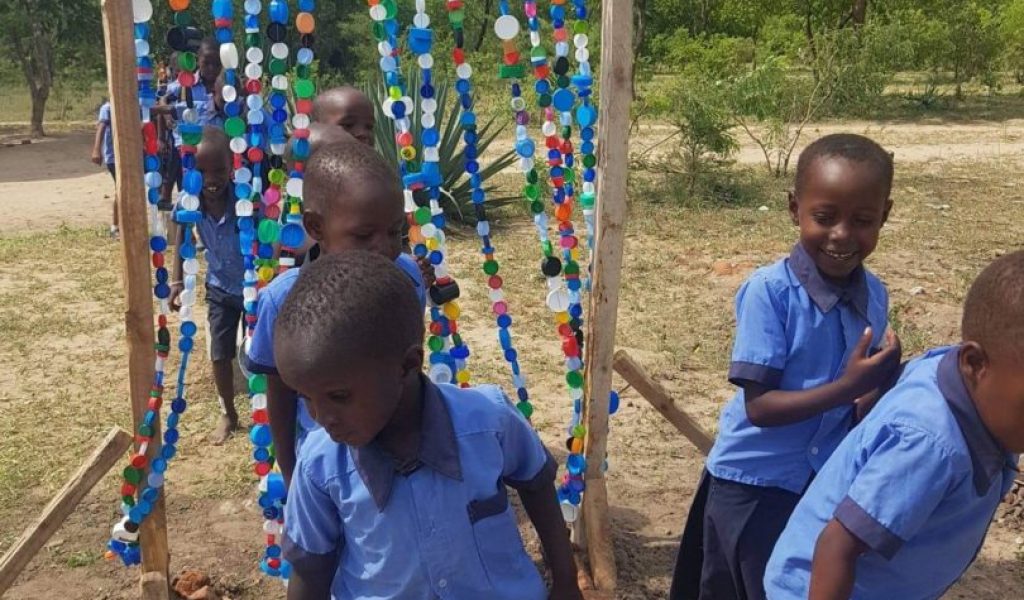 MtotoSchool is a humanitarian association governed by the law 1901, created in 2015. The association's project is to offer education to Maasai children. We have, for this purpose, built a nursery school in Tanzania, in the village of Sokoine (Morogoro region). Since schooling does not usually start until the age of 7, it was necessary to help children enter nursery school so that they could adapt more easily to the elementary school curriculum.
Sandrine, the president of the association, frequently visits the village. Her meeting with the Maasai people made her understand the need to help the children.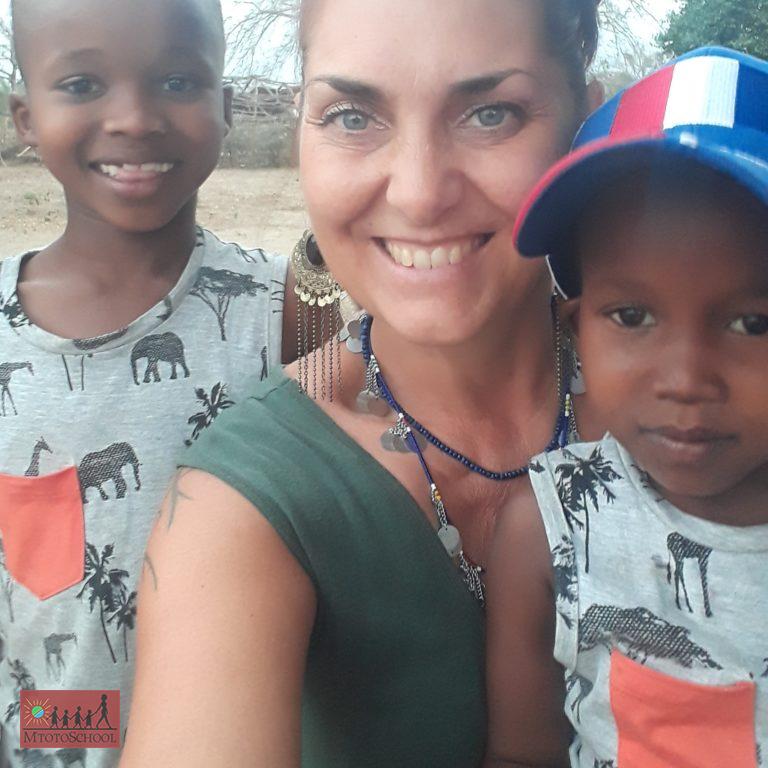 Sandrine Michel - President
Hello, I am both president of MtotoSchool and also godmother of 2 little Maasai boys, Nelson and Mesiah. I live in the South of France and I work as a home helper. I love children and I confess that when I see a little African face, I melt !
I've always been attracted by hot countries, especially Africa and my holidays under the sun of Tanzania were a revelation… When you read my different stories of my stays with the Maasai people (alone or accompanied by my team) you will understand my motivation for the creation of our school. I have seen many young children who do not have access to education before the age of 7, either because of the lack of schools, or because they are too far away, or because the classes are too large, or because the families cannot afford to pay the school fees. It's a pity, there are so many things to learn before entering primary school… I have often been asked why a school for Masai children when this people is semi-nomadic. I answer that the Maasai are no longer semi-nomadic because the government and the tourist sites are gradually nibbling away at the territory and the men are no longer free to go wherever they want to feed their herds of cows. The cattle become impoverished and die, even though they are the only wealth of the Masai. They have built their houses in different villages and take their cows to the forests around them. So my friends asked me to build a nursery school in their village because the future of their children depends on their education. The future of the Maasai people is uncertain. So I have created this site to share the MtotoSchool project with you and give you the opportunity to get involved if you feel like it! My team and I are constantly working to keep our school alive, to give teachers a salary, to provide a solid education to the children and to offer them one meal a day.
Thank you for your support which is our strength !
Jacqueline Trichard - Vice president
Hello… Jambo in Swahili… My name is Jacqueline Trichard and I am vice-president alongside Sandrine. I work as a territorial civil servant at the Maison des Sports in Salon de Pce. My 2 granddaughters, Lylou, Elya, and myself are godmothers of Nashumu, which is our little Maasai girl at heart . I am passionate about Africa and the world in general. Children fascinate me. Going to meet others, cultures… The gift of self is part of me. My stays in Sokoïne have only reinforced my desire to work for MtotoSchool. This project is close to my heart and I will continue to invest myself for the children and the Maasai people alongside Sandrine.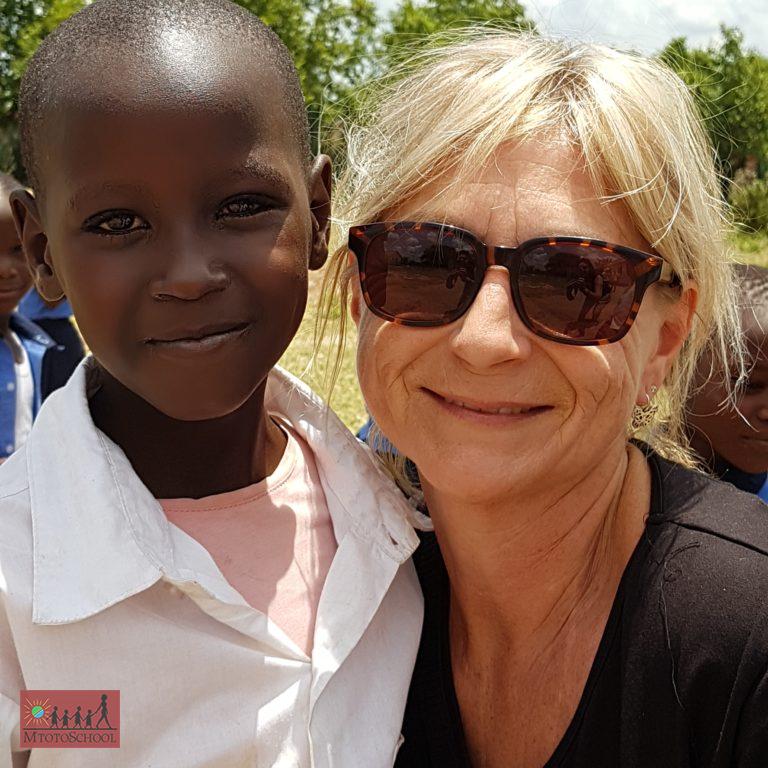 We also have a team on site in Tanzania under the name Mtoto School Support Group.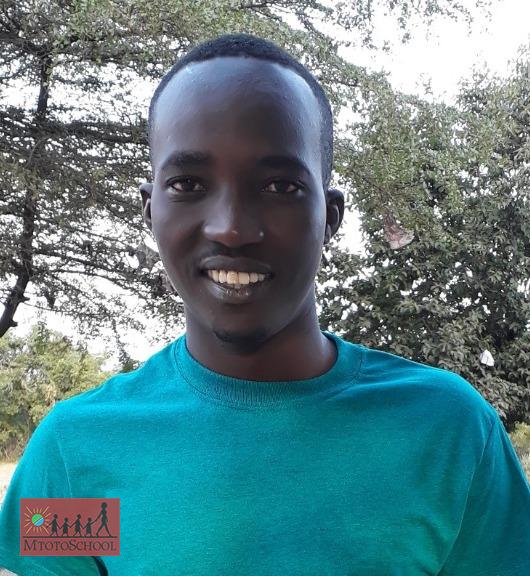 Jambo, my name is Emmanuel and I am the President of the Mtoto School Support Group, a branch of MtotoSchool based in Sokoine, Tanzania. I graduated from university. A few years ago the school conditions were difficult for me because my father died in 1996, I was 3 years old at the time . My mother struggled to take care of my brothers and I but despite everything we were very poor and sometimes we had no food and had to go to bed at night without having eaten…
I worked well at school but I had bad results because I couldn't often attend classes because of a lack of books, shoes and clothes. I tried to find a way to get a good education like the other children, but I couldn't do it. I continued school and I gradually started to have good results! Unfortunately, in 2008 I had to stop school because we couldn't afford the fees.
After that, I stayed at home, with nothing to do except keep our four cows and cultivate part of the land for food. But life goes on even if it is hard…
One year later, I left for Zanzibar, to try to have a better life and sell souvenirs to tourists on the beach. Life on the island of Zanzibar was very hard for me because I couldn't really speak English, so it was difficult to communicate with the tourists. I met a Turkish woman who asked me why I was working on the beach instead of going to school. So I explained my situation to her and she was very moved… She offered me to go back home, find a school and promised to pay my school fees. I listened to her advice, she kept her promise and helped me to continue my studies. My friend Sandrine and I communicate a lot and exchange many ideas about life. Together we wanted to set up a school in my village because our goal is to help Masai and Tanzanian children receive a quality education.
I don't forget where I come from, I am a moran and a Masai warrior (see Masai culture) proud of his tribe. The art of education is one of my favourite qualities and that's why I decided to run our school.
And there are also a member, Edward, and 2 Tanzanian teachers.
Ericy - principal teacher